Quilt Raffle for SJCF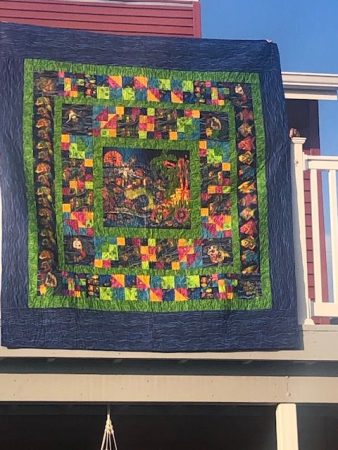 We will be raffling off a most unique quilt for those beach lovers at the upcoming Farmers Market on November 20th. The "Mermaid Quilt" was designed by Carol Poole, a national quilt competition winner and lecturer at the Fashion Institute of New York. Her award winning quilts have been exhibited in shows in New York, Florida and Georgia. She continues to teach in Florida.
Carol picked mermaids as they symbolize renewal. "Since mermaids are tied to the water element," said Carole, "they embody the revitalization that water brings. The Mermaid Quilt was inspired by this concept."
The raffle will take place at the Brigantine Farmers Market on November 20th. The tickets are $10 each. If you wish to purchase tickets in advance, please call Mary Crane @321-749-6749 or email her at marycrane46@comcast.net.