News
---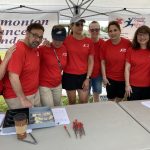 June 11, 2022 The fantastic close knit community of Hammonton was out in full force to support this annual worthwhile event. Thank You Hammonton Cancer Foundation for all you do toward financial support of cancer patients in our local communities
Read More....
---
Anne Breyer, SJCF Treasurer (right) proudly displays the Mermaid Quilt with the lucky winner Mary Soecis. The event took place on November 20th at the last Brigantine Farmer's Market of the year.
Read More....
---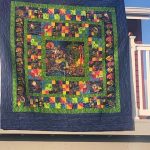 We will be raffling off a most unique quilt for those beach lovers at the upcoming Farmers Market on November 20th. The "Mermaid Quilt" was designed by Carol Poole, a national quilt competition winner and lecturer at the Fashion Institute of New York. Her award winning quilts have been exhibited in shows in New York, […]
Read More....
---
On November 6, Every Breath Counts held its annual Walk/Run in Ventnor, NJ. All proceeds from their event will go directly to three lung cancer focused organizations including South Jersey Cancer Fund.
Read More....
---
With the pandemic, outdoor events are our focus! Four more baskets were raffled off at the Brigantine Farmer's Market the end of August. Lucky winners were Angela Farfala (Beach Basket), Liz Tomeo (Swiffer Cleaning Set), Kip Walker (Welcome Basket), and Joanne Zicardi (Sunshine Basket).
Read More....
---